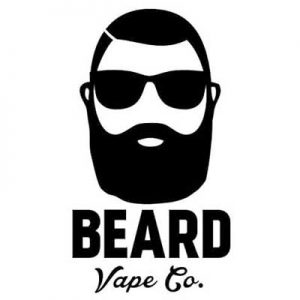 Beard #00 (Sweet Tobaccoccino) – A sweet, rich blend of tobacco and cappuccino
Beard #5 (NY Cheesecake) – NY style cheesecake with strawberries on top
Beard #24 (Malted Caramel) – A delicious dessert vape that combines a creamy malt base with a salted caramel topping for a decadent experience.
Beard #32 (Cinnamon Funnel Cake) – A delicious cinnamon funnel cake, fresh from the concession stand at the county fair.
Beard #42 (Sweet Cold Fruit Cup) – A refreshingly cold and sweet fruit cup
Beard #51 (Custard with Custard) – Simply custard with a dash of custard 🙂
Beard #64 (Blue Raspberry Hibiscus) – A unique twist of raspberry and hibiscus. Featuring hints of tart berry and sweet, aromatic hibiscus, No.64 is a sophisticated yet simple flavor.
Beard #71 (Sweet & Sour Peach) – A sweet and & sour sugar peach gummy
The Essentials – (Night) – Experience the decadence of a freshly baked and frosted red velvet cupcake with Night by The Essentials, your guiding light through the darkest hours.
Beard Green – Melon and cream Max VG, Manufactured with nicotine salts
Beard Red – Strawberries and cream Max VG, Manufactured with nicotine salts
Kick – Punch e-liquid (Beard) – A kick of juicy watermelon taffy right to the kisser
Super Strudel E-Liquid – Brown Sugar (Powered by Beard Vape Co.) – Brown Sugar by Super Strudel E-Liquid tastes like a breakfast toaster pastry that's filled with brown sugar and smothered in icing.