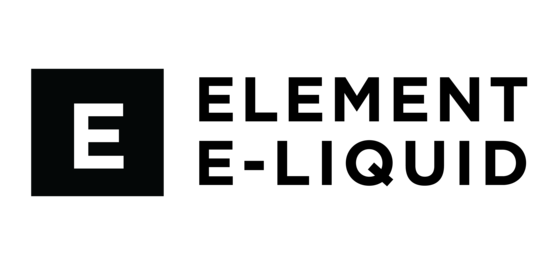 555 – A masterful tapestry of tobacco
Sit back as 555's nutty flavors weave over your tastebuds to create a masterful tapestry of tobacco. A rich base promotes 555's rich tobacco base promotes warmer notes of hazelnuts, almonds and walnuts lightly bathed in caramel and vanilla.
Banana Nut – Rich banana nut bread infused with subtle caramel
The aroma of freshly baked banana nut bread will make your taste buds swoon—savor the nutty caramel and ripe bananas.
Blueberry – Creamy yet invigorating blend of sweet blueberries
An irresistibly sweet liquid that perfectly captures the essence of freshly picked blueberries on a bright summer day.
Creama Dripper – The ultimate dessert vape
Eclairs, cake rolls, tiramisu—it's that sweet cream filling that makes treats delicious. Treat yourself to that cool, delicate flavor in a vapor.
Energy – The invigorating boost your mind and body crave
Kick-start the day with amino acids, taurine, and caffeine with mango and orange! Boost energy and mental performance.
Fresh Squeeze Dripper – Vape the taste of fresh squeezed oranges
We've peeled back the secrets of creating natural, freshly squeezed orange flavor in this sweet and tangy citrus blend.
Green Apple – Fresh from the orchard flavor
All the crisp juiciness you expect from a Granny Smith apple in a juice that's always in season.
Key Lime Cookie – The dessert of the islands
Melt-in-your-mouth buttery cookies brightened with the sweet yet tangy citrus flavor of world famous Floridian Key Limes.
Limon – Zesty citrus infusion with silky smooth undertones
A burst of sour lemon meets sweet lime, creating a perfect refreshing hit for those hot summer days.
Mojito – The ultimate happy hour vape!
Travel to the Caribbean with tangy lime and Cachaça, a tropical spirit distilled from sugar cane, topped with a hint of mint!
Pink Grapefruit – Taste the tangy "forbidden fruit"
The mysterious fruit from Barbados gushes citrus flavor. Quench your curiosity with the tangy, bitter goodness of this vape.
Pink Lemonade – Pucker up and prepare to relish a hot summer day
Zingy lemonade blend with just the right amount of red fruit. A slight tang on the tongue gives way to a smooth citrus exhale.
Strawberry – Strawberries picked at the peak of perfection
Send your mind frolicking through fields of ripe red berries. Amazing on its own or blended with your favorite fruity flavors!
Strawberry Whip Dripper – Tart berries with creamy vanilla
We've amped up the sweetness in this decadent strawberry blend! Luscious berries and cream create irresistible shortcake vapor.
Tangerine – Tantalizing taste of naturally zingy tangerine
Savor the invigorating blend of clementines, ripe oranges, and juicy tangerines destined to become your daily favorite.
Tobacco – Rich, pure tobacco flavor with golden throat hit
Our take on a classic—a bountiful harvest of smooth tobacco flavor makes an ideal alternative to traditional tobacco use.
V- Frost – Icy menthol balanced by subtle sweet tones
Shake your senses with our gratifying menthol blend! V-Frost is a mildly sweet and chilling menthol experience.
Vanilla – Silky vanilla swirls with distant hazelnut tones
Savor each sweet puff of this silky smooth vanilla. Don't let the name fool you—this decadent blend is anything but ordinary.
Watermelon Chill – Vibrantly juicy watermelon chiller
The refreshing sweetness of watermelon meets the smooth chill of mint. This mouthwatering combination of juicy fruit with refreshing mint is the perfect remedy to beat the heat. Watermelon Chill gives you dense clouds of vapor, creating your own personal oasis.
Zen – Encounter a state of relaxation
An exotic, stress-relieving fusion of lychee, guava and sweet peach with passionflower.
Emulsions
Fresh Squeeze and Crema – A rendezvous of invigorating Fresh Squeeze and rich velvety Crema.
Key Lime Cookie and Frost – Crumbling Key Lime Cookie enhanced by cool arctic Frost.