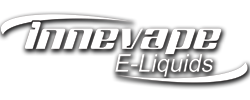 Blueberry Thrill – Ripe and delicious blueberries at their juicy finest. If you have been searching for a blueberry juice, you will be "thrilled" with this one.
Carousel (Gush and Dripper Fuel) – Picture a Cotton Candy Smoothie. Incredible Flavor. A Carnival in your mouth.
Cherry Bomb (Gush) – Sweet and Tart Maraschino Cherries blended to perfection with a touch of Strawberry. If you're looking for a cherry that doesn't taste like cough syrup – look no further.
Chill Out – This is a Hawaiian Apple Menthol. Sweet/Tart/Refreshing vape.
Coolcumber – Artfully crafted blend of cucumber, assorted melons and a hint of mint. One of the 'cleanest' vapes you'll ever try.
Heisenberg – Voted Best E-Liquid of 2013. Blue Raspberry, Blue Ice Pop, Blue Slushie.
Heisenberg Menthol – Fall in love… all over again! The Menthol version of Heisenberg.
Hippie Puffs (Drippy Fluids and Dripper Fuel) – A berry crunch cereal that will have your taste buds trippin'
Miami Nice – A touch of peppermint and coconut mixed with tropical fruits. This one should have a little umbrella in the bottle. Come on down to South Beach and get your vape on.
Mocha Javape (infused) – Rich, dark Mocha blended to perfection with a touch of Irish cream and expresso.
Pearnapple (Now called Shift Flavor Fuel) – Just like it sounds – A perfect blend of delicious, ripe, crisp pear mixed with just enough pineapple to kick the flavor up to a new stratosphere of freshness on your palet.
Roadrip (Flavor Fuel) – Indulge yourself with this decadent coconut cream pie, complete with the graham cracker crust on the backend.
Scarlett Kiss – Creamy strawberry bliss with the signature Innevape smooth quality and subtle nuances that set it apart from the rest.
Se7en – A beautiful blend of 7 exotic tropical fruits. It's like a Hawaiian vacation in your mouth.
Soley – A beautiful blend of peach and mango with a tropical drink twist. (discontinued)
TNT  – Blond Virginia Cured Tobacco leaf with a touch of maple sweetness. The most authentic tobacco liquid available on the market today.
TNT Menthol – For all you menthol tobacco lovers out there, TNT Menthol is a MUST HAVE.
Vape My Day (VMD) – Butterscotch, Caramel, touch of Hazelnut. Smooth, Velvety, melt-in-your mouth good.
Vapetrix – Vapetrix is for adults! Relive your childhood with this awesome blend of fruity cereal and milk. There's even a touch of marshmallow goodness in there to really enhance the authentic breakfast cereal flavor. This is one vape you won't be able to put down.
Watermelenthol – Watermelon and menthol – great combo… awesome vape!
Watermelony – Sweet, ripe watermelon with a touch of cherry and honey. It's like vaping a piece of watermelon candy.
Dripper Fuel – Max VG + Max Flavor / 30ml Bottles
•Heisenberg
•Carousel
•Pearnapple (discontinued)
•Roadrip (discountinued??)
•Scarlett Kiss (discontinued)
•Succer Punch
•Vape My Day (VMD)
•Vapetrix (discountinued)
•Hippie Puffs
Oak Aged Blends – Exquisite blends of the finest ingredients aged in oak barrels for 90 days. 30ml Bottles
•General Custard – a smooth, creamy french silk vanilla custard balanced with rich, dark caramel and infused with a touch of Dulce De Leche. If you're a fan of custards, this is a MUST have.
•Shanghai – The perfect blend of Chai Tea and Ginseng with a touch of Horchata makes it come alive on your taste buds. The 90 day aging process in our wood-fired oak barrels gives this juice a smoothness like no Chai Tea e-liquid you've ever tried before.
•Triple Crown – Start with a smooth, perfectly aged Kentucky Bourbon blended to perfection with a splash of cola and a touch of silky creamy goodness all topped with a maraschino cherry.
•Elegante – Finely crafted Bananas Foster infused with an Italian Banana Liquor, then sprinkled with an ever so slight cinnamon powder in the very back of the exhale.
•Vape My Day Private Stock – Our famous Vape My Day blend taken to the next level. Butterscotch, Hazelnut, and Caramel with a natural nutty undertone.